TBR Tour is a weekly meme created by Deanna @ The Comfy Reader. TBR Tour will be posted every Friday with a different theme or genre 📚😊
---
So here we are, basically 2 weeks into July!!! Normally July would mean vacations, tropical beaches, winery trips, boating, or swimming in the pool/lake/ocean. I am LUCKY that July is not a total write off for me. Today I am actually driving to Kelowna, BC for a little 3 day vaca with my family! (I live in the lower mainland of BC so its not too far plus, in Canada we are allowed to travel within provinces and within the country)!
My plans for this wonderful little getaway include – some adult drinks, taking out the Sea-Doo, probably eating a lot of food, and OF COURSE reading some books! I am taking my Kobo loaded up with some reading material! So, catch me poolside reading a book (if the pool is open that is haha).
For this TBR Tour Friday the theme is: Beachy books! To me this means a book that has some type of tropical or beachy setting!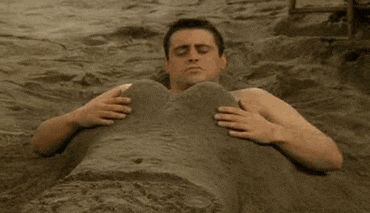 ---
The Unhoneymooners by Christina Lauren
I feel like this is perfect for a beachy summer read! I obvs have not read it which is why its still on my tbr lol. SOMEONE MAKE ME READ IT! I have had this book on my tbr for so long and even bought it and its just sitting on my shelf. I said I was going to read it in June but here we are… I am clearly a liar 😂
For anyone who has been living under a rock… The Unhoneymooners is about Olive who attends her twins sisters wedding. Olive has the worst luck ever but her twin sister has the best luck and lives an amazing life. On the night of the wedding, Olives sister (and everyone else) gets horrible food poisoning and Olive's sister CANT GO ON HER HONEYMOON. I would literally die you guys. Anyways – the honeymoon is already paid for so Olive has to go with her arch enemy (the best man). When they get there they end up pretending to be married…. I wonder where this could possibly go?!?!
---
The Summer Island Swap by Samantha Tonge
This seems like such a cute read and I just need it in my life!!!
Sarah is in need of a great beachy vacation and shes in luck when her sister books them a fab vacation! However, when they arrive its nothing like she had planned and finds out her sister may have changed the plans without telling her. Sarah just tries to get through all of this but its not all bad. She makes new friends, learns more about her sister, and there seems to be some kind of mysterious island leader that is getting Sarah's attention!
---
The Vacationers by Emily Straub
So first of all, lets just admire this cover! So pretty!!
This one sounds interesting to me because I love family dramas and secrets unfolding. A family goes on a beach vacation to celebrate the parents anniversary. The vacation is supposed to be relaxing and full of sun and fun! Of course, something has to go wrong for them and drama and secrets ensue!
I find these stories entertaining and for the most part they don't require a lot of brain power which makes them nice beach reads for me!!
---
Beach Read by Emily Henry
This has been ALL OVER social media!! I have wanted to get my hands on it since I first saw it appear and even requested a copy from Netgalley (which is STILL pending)!
Two authors of completly different genres are staying at neighbouring beach houses. They are both dealing with writters block. They decide to help their writers blocks that they will both leave their old genre behind and switch places. They take each other on adventures to help with the writing of the books.
I've heard such amazing things about this one. People say it is less rom-com and more women's fiction but still has a lot of good romance elements! Super excited for this one!
---
Do you have a book that immediately comes to mind when you think of the beach? Do you enjoy summery, beachy reads?
If you enjoy TBR Tour and would like to participate let me know and Ill start posting weekly themes for the ones to come!!
Chat with me in the comments 😊