TBR Tour is a weekly meme created by Deanna @ The Comfy Reader. TBR Tour will be posted every Friday with a different theme or genre 📚😊
---
Hello friends! How is everyone doing? How is August treating you so far?
I can tell you right now that August is making me feel tired haha. I don't know what it is lately but I feel tired and overall just unmotivated. I am trying to get back on a schedule for posting on here though and I am feeling confident that having a set schedule will help!
So, I missed a few TBR Tours but FEAR NOT, I have planned some good ones for the remainder of August and I am going to give you all the themes so if you want to join in you can!! ❤
Just a reminder about what TBR Tour is – a fun meme that showcases some of the books currently on my never ending TBR that focuses on a theme or genre!
For this TBR Tour the theme is: Royals! To me this means any books about royal families, royal people, or royal life in any way!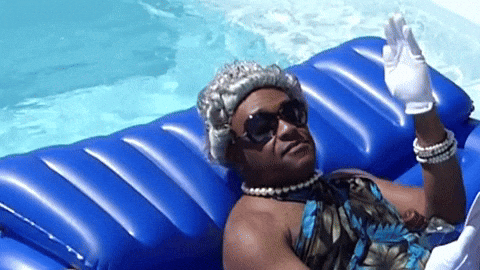 ---
American Royals by Katharine McGee
I have loved the idea of this book from the second I found out about it!! What if America had a royal family?? This is such a fun idea to me and I honestly love anything royal so I'm on board!!
General George Washington is given a crown for winning the Revolutionary War and centuries later… America is still royal! It follows Beatrice who is close to becoming Americas first Queen.
I'm sure others can relate but I have always thought being a Princess would be an amazing life haha so this idea of America having Princesses and Queens and whatnot, just makes me happy! ALSO there is a second book!!!
---
Red, White and Royal Blue by Casey McQuiston
I will start off by saying this cover is amazing and that is 100% the reason I was initially interested in this book!! Then I started hearing others say it was great and I actually read the synopsis and I was like YUP I need that!
What does this book offer you ask?
Well, in this book there is a fake friendship leading to potential love. BUT not just any fake friendship!! The First son of the American President and Prince Henry!!! They must prove that the relationship between America and England is strong and how do they do this? By showing both these guys are best buds. However, they then start to fall for each other and well if that isn't awesome, I don't know what is!
---
Prince Charming by Rachel Hawkins
So, I recently read The Royal We and The Heir Affair. I LOVED THEM. This makes me think of those books in a way and honestly if I even have the smallest feeling they may be similar I will read it. Hand down, no questions asked. I haven't seen this one around like really at all… but it sounds so up my ally. I cannot wait to read it!
Daisy is 16 and lives in Florida. Her older sister is engaged to a Prince from Scotland. Daisy ends up having to join her sister in the castle and she just does not fit in and has no desire to. Miles is appointed to make Daisy regal but there are roadblocks and Daisy is not making it easy!!
This sounds so fun and entertaining! I am so the opposite and would be down to be royal haha (I say this now but honestly who knows haha).
---
The Gentleman's Guide to Vice and Virtue by Mackenzi Lee
So this isn't technically royal. BUT it is old England and the main characters name is "Monty" so I mean, I think we can still count this. Plus, Monty's family is very high class and the book follows him through his Grand Tour of Europe where he gets himself into all sorts of trouble and adventure! ALSO – If this cover does not scream fancy important men then I don't know what does and royalty was all about fancy important men (and still is)!
This has been on the TBR for a super long time and I know there are 2 other books in this series so I really should get on it! This is also historical fiction which I LOVE!
---
So that is all folks! Do you enjoy royals? Have you read any of these? I really need to read them but when will that happen? Who knows! Haha. Tell me your royal TBR books!
Here are the other topics for the remainder of August! Feel free to join in and tag me if you do!!
Aug 14 – Mermaids
Aug 21 – Historical Fiction
Aug 28 – Books set in schools