If you have been following me for a little while on here or my IG you would know that I LOVE historical fiction. The reason for that love is mostly due to my huge interest in history in general. I love love love me some history.
I always thought this made me a nerd (and many people made sure to tell me this) but honestly history is so important and to me, I think it is so interesting and I just love learning.
My favourite time period/ places to learn about is definitely WW2 Europe and also Victorian England. I am open to other histories and I totally understand that Europe is only a sliver of worlds history but I am DRAWN to it. I cant help it!!
Drop some historical fiction book recs in the comments please ⬇⬇⬇
SO, ANYWAYS – Lets get on to another book tag I wasn't tagged in (really shouldn't be a surprise anymore 😂)
---
I saw this tag on Matfiction's blog! This book tag was originally created by Books Michelle. Go check out there answers to this tag 😊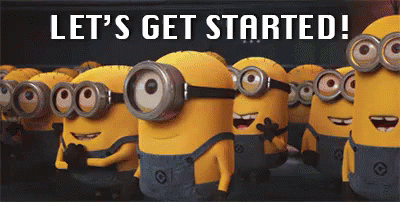 The Stone Age: one of the first books you remember reading
I can't be certain which books I actually remember reading first lol but I know that I started reading Junie B Jones books and The Magic Treehouse books around the same time! Those really sparked my interest in reading when I was just little 😊
Ancient Greece: your favorite myth-inspired book (doesn't have to be Greek mythology), or retelling
A Curse So Dark and Lonely by Bidgid Kemmerer
So, I haven't read this one but it is on my list of books to read and I remember when I first saw this one I was super excited about it because it was a retelling! I really don't read that many books that are myth inspired or retellings but I want to get on that and read some!!
The Roman Empire: a book featuring an impressive empire or kingdom
The Gilded Ones by Namina Forna
So, I haven't read this and I'm not sure if it has a kingdom or empire… BUT there is talk of an emperor and an army for girls so that intrigues me! This has been on my radar for a while!
The Middle Ages, (or the Dark Ages): a book that is an absolute bummer
The Girl of Hawthorn and Glass by Adan Jerreat-Poole
This book was a big ole MEH from me! I've used this book in like every book tag that asks for a book I didn't like or a let down or whatever! This is a bummer let me tell you! I did not enjoy it very much. It had SO MUCH potential to be a really awesome story but for me, it didn't work.
The Renaissance: a book that you've learned a lot from, or that made you think
In Five Years by Rebecca Serle
This story was really sad and the ending actually killed me but it really made me think about the importance of friendship and not taking things for granted!
The Industrial Revolution: a book featuring an invention or concept that you would love to have in your own life
Terraformer by Colleen Houck
So, this is more of a concept that I think would be cool! The main character, Astra can communicate with plants (and also has some other abilities which I will not disclose haha). I think that is pretty cool! The story is actually really fun and I loved it so everyone should check it out 😊
World War I & II: your favorite historical fiction book about the World Wars (or if you don't have one, your favorite historical fiction book in general)
The Paris Library by Janet Skeslien Charles
This is a great read about the American Library in Paris, France! It follows a Jewish woman who has to flee because of the Nazi take over of Paris. She works at the American Library as a librarian. The book tells the story of how the people at the American Library saved a lot of the books from the Nazi's who were going to destroy them. It is a powerful read!
Present day: a book everybody should read in present day according to you
I don't know if I have a single book but I think that everyone should read some historical fiction! I like them because they give you a snap shot into an event that really happened but its made more entertaining because you follow a character instead of just random events!
I think that everyone should read these because they are a tool for learning and also they spark empathy and understanding for people who are different than you are! I think that historical fiction (and books in general) have played a huge role in my level of empathy!
A few historical fictions I enjoy are:
⭐ The Paris Library (mentioned above)
⭐ The Book of Lost Names
⭐ Home Front Girls
---
I tag: Soph's Book World |Reading Between the Dunes | That Book Gal Blogs
If I didn't tag you and you want to do this one… YOU are tagged 😊
---
What do you think about history? Do you like it? Is it boring? Chat with me in the comments!