Hello there everyone!!
Beauty and the Beast has been probably my favourite Disney movie ever. Belle is the best princess in my opinion. She is just so cool! She is idependent and smart, she reads, shes badass…. the list could go on forever, she is just my favourite!!
So when I saw this book tag I was like YUP I need to do this because it just feels so right.
Also – I LOVED the Beauty and the Beast with Emma Watson. That is fabulous. Emma Watson is the QUEEN. She can do no wrong in my books.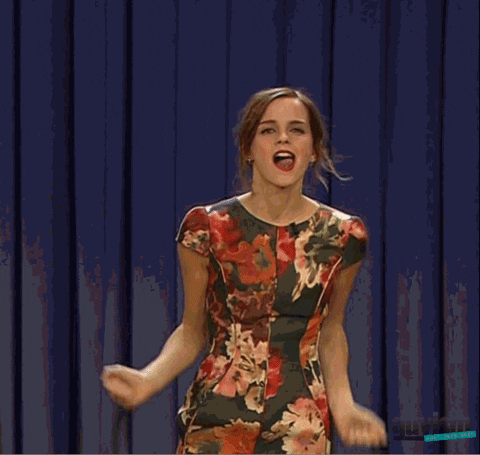 I found this tag on World Unlike Our Own's blog. This tag was created by Kristy @ Kristy and the Cat Read.
---
Tale as Old as Time: A Popular Theme, Trope, or Setting You Will Never Get Bored of Reading
I have a few!
I love reading anything to do with books. So like, set in a library or bookshop. Or something to do with books.
I also love the friends to lovers trope in romance/chick-lit books!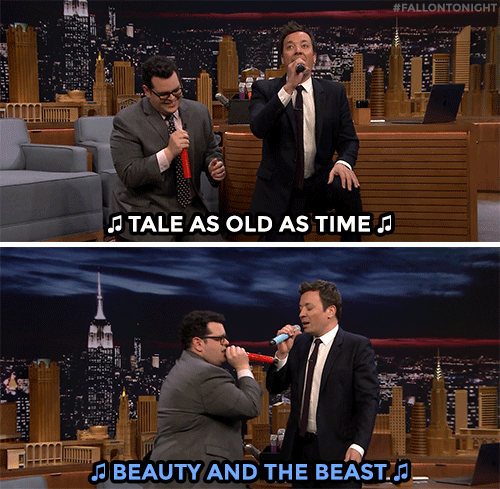 ---
Belle: A Book You Bought for Its Beautiful Cover That's Just as Beautiful on the Inside Too
The Sound of Stars by Alechia Dow
This is such a beautiful cover!! I was in love the second I saw it. Turns out the book was amazing as well!!
---
Gaston: A Book Everyone Loves That You Don't
So, I don't think that EVERYONE loves this one but it is popular and I just didn't totally love it…… Wilder Girls by Rory Power.
This book was okay for me but didn't live up to the hype.
---
Lefou: A Loyal Sidekick You Can't Help But Love More Than Their Counterpart
Jamie from the Charlotte Holmes series!!
He is such a cute character and is SO loyal its honestly just dumb at some point haha. Charlotte is a great character but she can be a little too much at times and Jamie really just was the best "side kick"
---
Mrs. Potts, Chip, Lumiere, and Cogsworth: A Book That Helped You Through a Difficult Time or Taught You Something Valuable
In Five Years by Rebecca Serle
This book made me open my eyes and really look at the relationships I have in the life. It made me reconsider what I was focusing on as important events and important people. This book was beautiful and heartbreaking. If nothing else it taught me to appreciate your true friends and to not waste peoples time if you do not share the same feelings as they do!! (Which seems obvious but sometimes you need that reminder)
I think that Mrs. Potts would approve of this 😂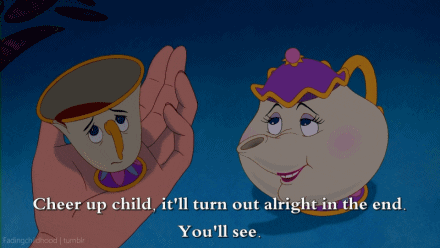 ---
Something There: A Book or Series You Weren't Into at First
But Picked Up Towards the End
The Leveller by Julia Durango
I actually just read this one and it started off slow and I was a little unsure based on the style of writing but then I really enjoyed it!
---
Be Our Guest: A Fictional Character You'd Love to Have Over for Dinner
Hmmm.. this is tough because thre are SO MANY great characters that would be super fun to have for dinner. So as per usual I will just give multiple answers LOL
Based on pure attractiveness – Four from Divergent 🔥
Based on interest – Stevie from Truly Devious 🔎
Based on love for books – Odile from The Paris Library 📚
---
Do you love Beauty and the Beast? If not, what is your fav Disney movie?